Turnaround Time
With our world famous silkscreen printing, stickers typically ship 2 weeks after we receive your press ready artwork, but can sometimes take 3-4 weeks (and rarely longer) since we are manufacturing a custom silkscreen product.
If you are in a hurry, we can print digital stickers for you in as little as a week. Just place your order as usual and leave a note, "Digital Printing. Needed in Hands by XX/XX Date."
Due to the gang run process, specific turnaround times will vary depending on when you place your order.
White vinyl orders of 250 & 500 and clear vinyl orders often take longer because we need to fill up sheets with other customer's files before we can print everyone's stickers. Most orders are for 1,000 or more white vinyl stickers so those sheets normally fill up faster. As a result, we can never guarantee ship dates or delivery dates.
After you place an order, the next time you will hear from us is when your stickers are ready to ship. If it has been 4 weeks and you have not received tracking information, please contact us.
Once you understand our custom process, we think you will agree that our quality and price are worth the wait.
Please remember you are ordering a custom product for which refunds are not available. For more info please read our product disclaimer.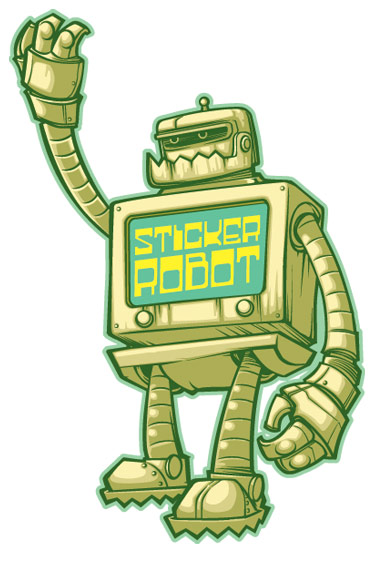 100% UV Protected & Weatherproof
Any Size. Any Shape.
True 5 Year Outdoor Capability
Order Custom Stickers