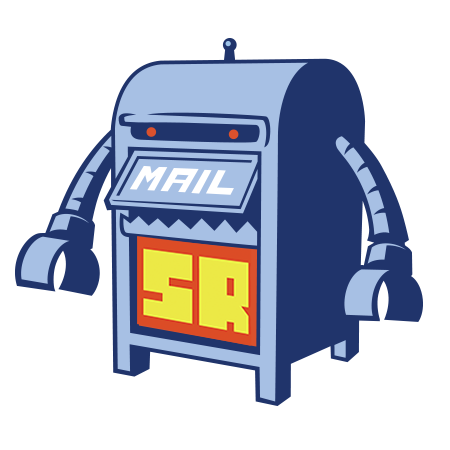 Same silkscreen quality… new paper backing.
A quick heads up; Due to supply chain issues, our custom made printable paper backing is temporarily unavailable. For the time being, we are switching to a slightly lighter weight paper liner without back printing.
Everything else about our stickers remains exactly the same: same vinyl, same ink, same durability, just a slightly thinner paper backing. (that's the part that peels off.)
Thanks so much for understanding. We're hopeful to have our thicker printable paper backing in stock in the coming weeks. 🤖💙
Round Stickers
If you've ever tried to fit a square peg into a round hole… well, you probably need a better hobby. But you'll also know that sometimes you just need things to be round.
Round stickers aren't pegs (though we can certainly make stickers of pegs), but they are round, and that can count for a lot in the right circumstances. Such circumstances may include the perennial favorite, car windows. Who knows, maybe it includes sticking a round sticker on a square hole. The world is your canvas, paint it with circular stickers!
Our round stickers are printed on high quality, durable vinyl material, and are extremely fade resistant so you can be sure your sticker will stand the test of time. Circular stickers are typically printed on white vinyl, but if plastering your art on windows is more your thing you can have them printed on transparent vinyl as well.
Order yourself a stack of round stickers today, and take advantage of our free US shipping. Round stickers are the stickers that stick around… unlike bad puns.