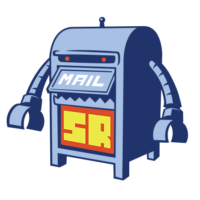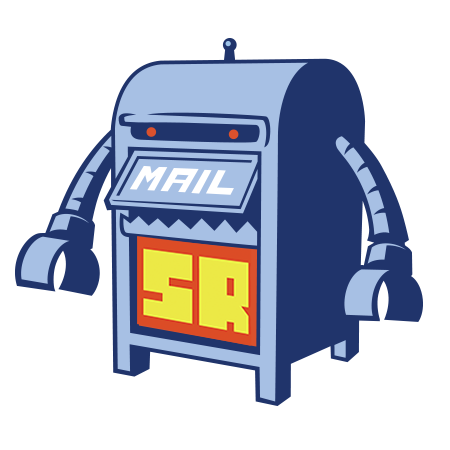 FREE BACK PRINTS UNTIL JUNE 7TH
Back print is one of our favorite sticker add-ons for silkscreen stickers
and we want you ALL to start doing it… Click Here for some examples!
So from now until June 7th, 2023 IT'S FREE.
1. Select the "Back Printing" checkbox under "Extras"
2. Click on the Add to Cart button
3. Upload art OR add a note if you want help with the back print design
We can add a QR code, your URL or anything you want.
Back Printing is black & white and available on all silkscreen stickers.
---
Rounded Corner Stickers
There's something about rounded corners that just appeals to us. A certain fruit-based computer manufacturer essentially built an empire on the back of rounded corners, so there must be something to this "rounded corner" thing.
Now, don't get us wrong, we love the classic pointy cornered stickers of yore, but that doesn't mean you can't enjoy the smooth curves of a rounded corner sticker from time to time. It's a subtle, simple change that can make a huge difference to the right square or rectangle sticker.
If you're going to be using your stickers for any kind of promotional work, you'll want them to stand out, and adding the simple and classy detail of rounded corners to your stickers can make all the difference.
Aside from aesthetic reasons, one added bonus of radius edge or round corner stickers is that they are less likely to be accidentally unpeeled at the corners, that's a good thing when you carry pocketfuls of stickers everywhere you go, like we do.
You can expect all the same awesomeness in the form of fade-resistant, weatherproof stickers that are extremely durable, and can be delivered to your door with free US shipping. You really should order now.