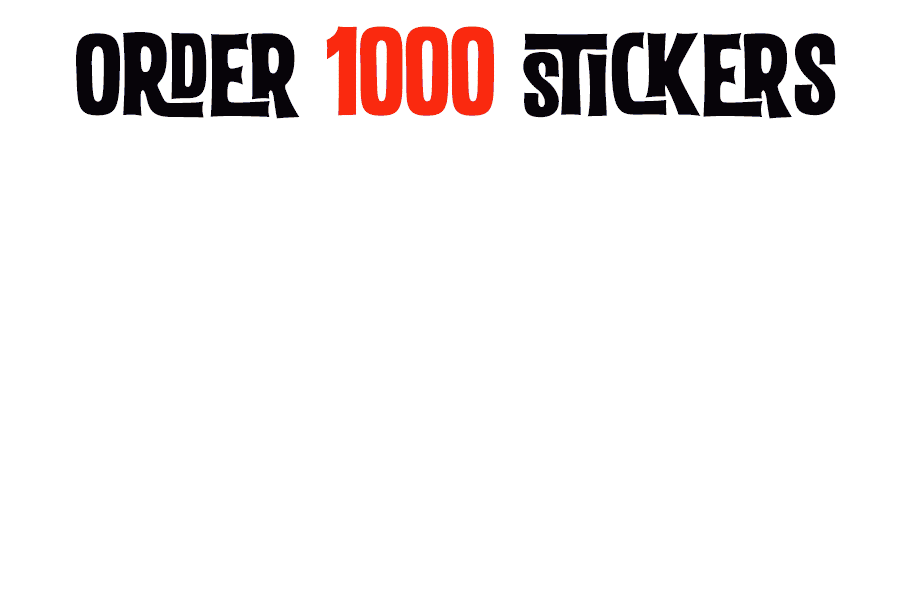 ORDER 1,000 STICKERS. GET 500 FREE.
The Deal of the Year! Hurry, Offer Ends July 3rd.
PROMO HAS ENDED. THANKS TO ALL WHO ORDERED!
Holy Smokes! It's our biggest and best promo of the year.
Just order your stickers as you normally would.
We will add an extra 500 to every white vinyl, silkscreen order of 1000.
Any Size. Any Shape. Any Number of Colors.
And there's No Limit. Order 1,000 Custom Stickers…
Get 1,500. Order 5,000 and Get 7,500. And on and on…
And you can order as many different designs as you like too!
(white vinyl with a minimum quantity of 1000 each)
Offer also good on Reorders! And as always… Free Shipping in the U.S.
---
Hurry! Offer Extended Until July 3rd, 2023.