EXTENDED Until November 4th!!!
500 Free Stickers with Every order of 1000
Thank You Everyone who ordered!
The 2022 promotion has now concluded.
Due to Popular demand and beloved last minute slackers, we have decided to extend the 500 Free promo for one more week!
New Deadline to get your order in is anytime between now and November 4tth at MIdnight.
Any Size. Any Shape. Any number of Colors. As many designs as you like.
And there's No Limit. Order 1,000. Get 1,500. Order 10,000 and Get 15,000
And as always… Free Shipping in U.S.
Order Your Custom Stickers Now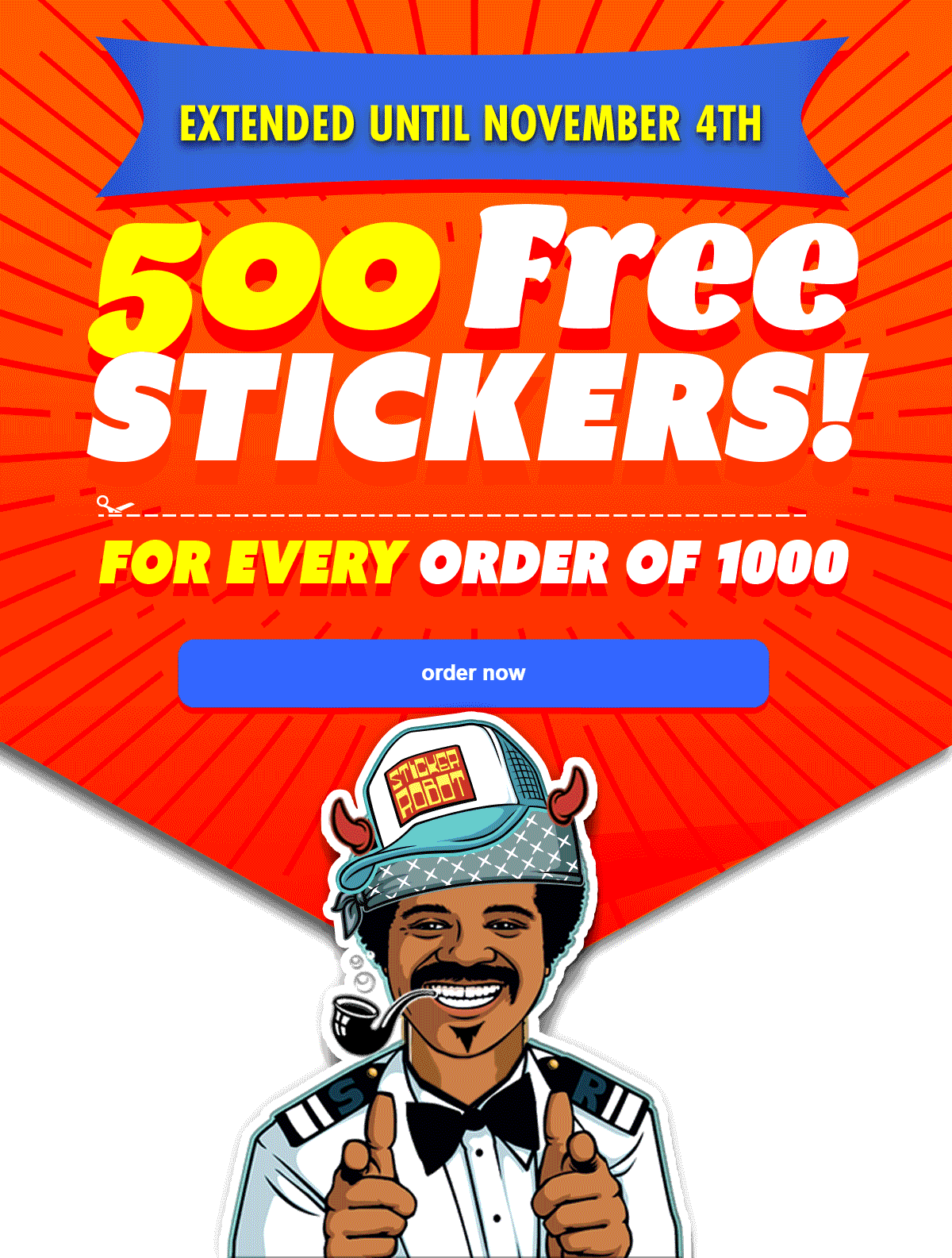 Offer Now expires November 4th
Simply order your stickers as you normally would and we will add 500 extra stickers to every White Vinyl order of 1,000. That's it.
Offer valid for White Vinyl orders of 1,000 stickers and up (CMYK gang runs only). Not valid with any other offers. And remember, the sooner you get your order in, the quicker you will get your stickers