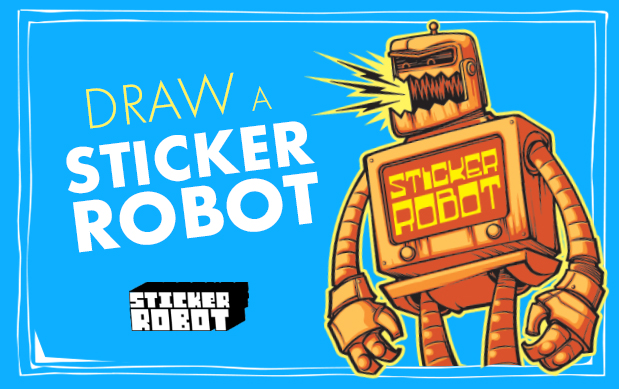 Sticker Robot's First Ever DRAW A STICKER ROBOT Campaign has come to a close.
We asked you to Draw our beloved Sticker Robot Mascot and OMG you Delivered!!
To say that we were overwhelmed by the response is the understatement of the year. Just look at this gallery of INCREDIBLE robots!!! (This isn't even all of them because some people submitted multiples).
It's such an incredible gift to us that you all have shared your time and your art with us. We are incredibly moved and inspired by every single one you.
All the love and thank you's,