Thank you!! The Vote Sticker Sale has concluded.
With your help, we generated $1280 and donated it to the ACLU to help fight voter suppression. The biggest THANK YOU to Casey Weldon and ALL of YOU for your support. You are the best sticker community!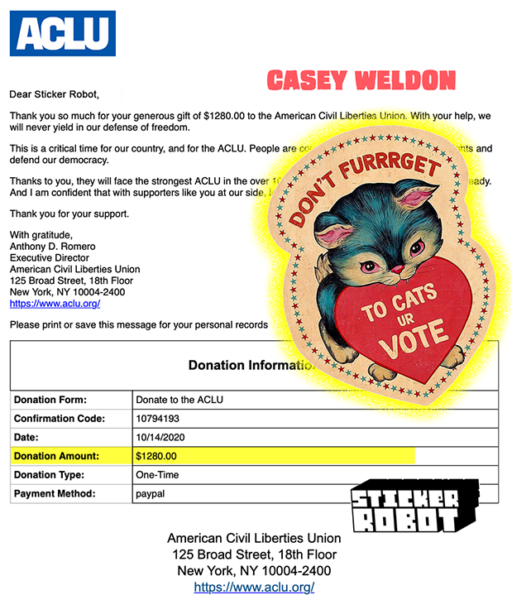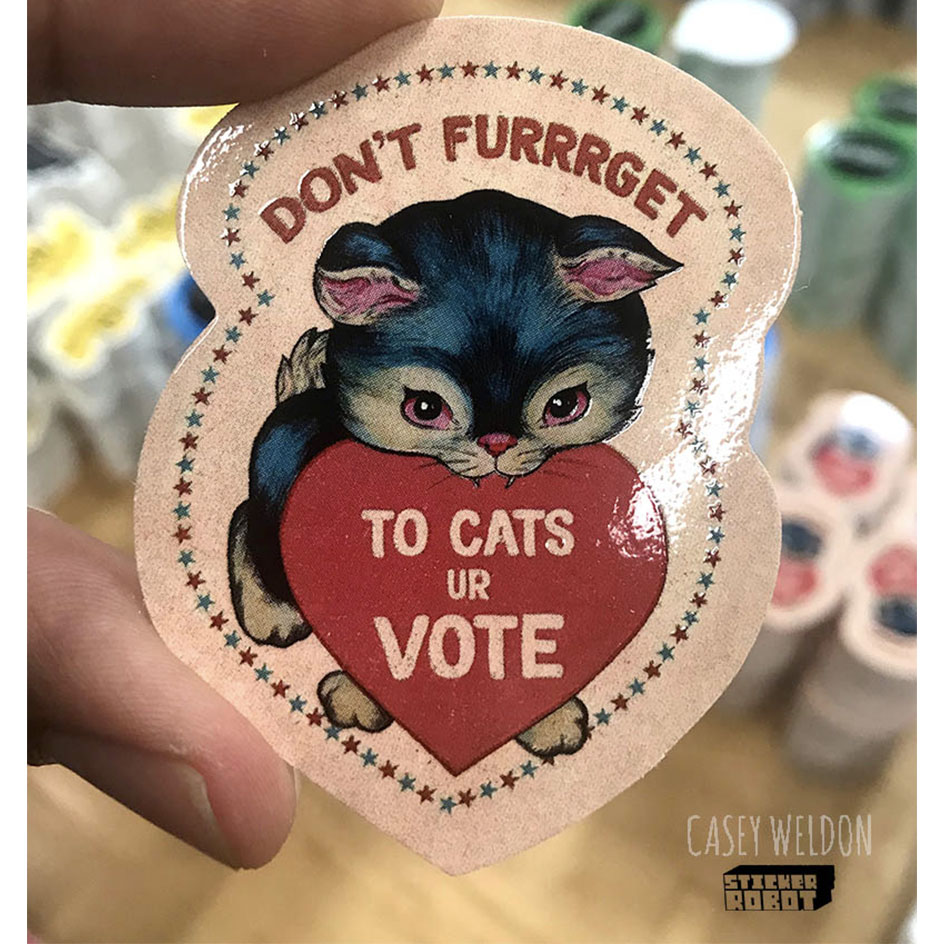 Once again, we teamed up with our friend, prolific kitty aficionado and talented artist Casey Weldon. We're offering an adorable reminder to Get Out and Vote in this years election! Seriously, It's Meow or Never!
Order as many 5 packs as you want and pass them out to ur friends.
Order now