Over the years, we have printed millions of stickers and in that time we have developed some good techniques on how to take advantage of
Sticker Robot'
s unique sticker printing methods. Our vibrant colors and overall sticker quality are world renowned, so today we want to share some simple tips on how to create the best quality full color, CMYK stickers…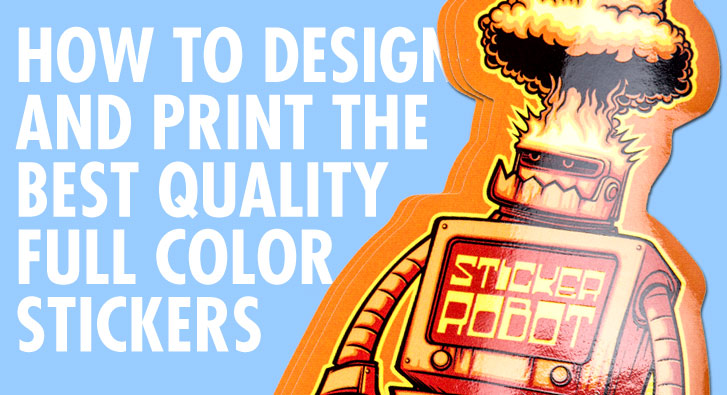 ---
1. Understanding CMYK Process Color
The first thing to understand is that we are working with
process color
, where we are combining primary colors (
Cyan

,

Magenta

,

Yellow

& Black
) to literally create thousands of colors. To make a certain shade of orange, for example, we print small dots of magenta and once the sticker sheets are dry, we print the yellow ink. (See image below.) Pretty cool, right? Using this process, there can sometimes be very minor resulting streaks and dots, typically not noticeable to the naked eye. The subtle dithering is entirely due to the CMYK process. It can be more noticeable with certain colors than others, like grays for example.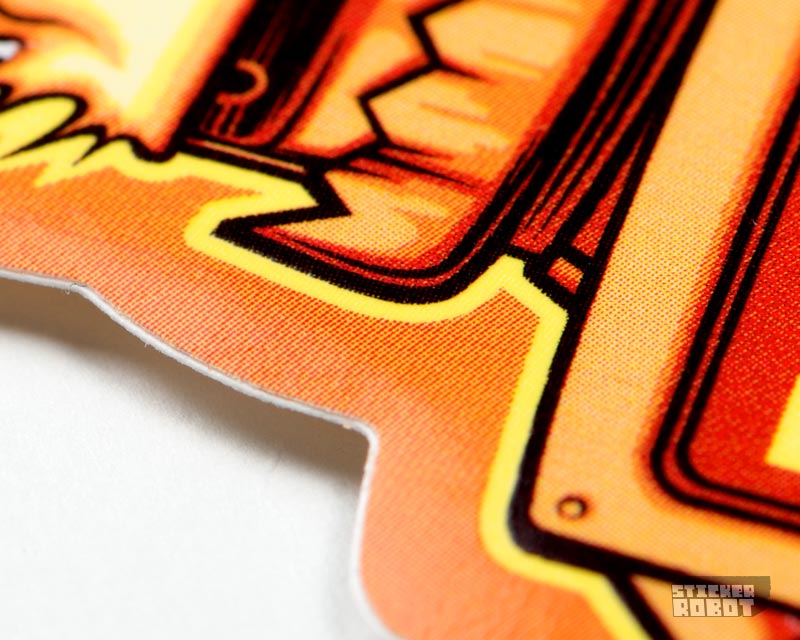 "To make a certain shade of orange, for example, we mix small dots of magenta ink with yellow ink."
---
2. CMYK vs Pantone Printing
If 100%
exact color reproduction
is important to your sticker design, and/or in order to get a large area of exact solid color, you may prefer a custom pantone (PMS) run. With pantone sticker printing, we can match an exact color that you specify. It is much more precise, but also more expensive. We do offer pantone runs, but because of the labor and additional costs involved, and depending on the quantities and sticker size, the cost can be considerably higher and is typically best suited for large custom runs of 25,000 stickers and up.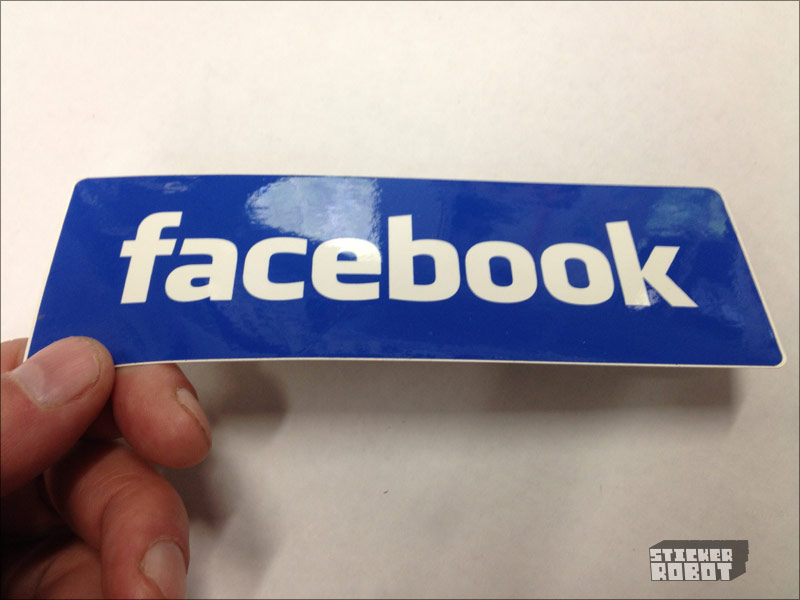 ---
3. Choosing the Right Color Values
Colors of a light shade that use small quantities of all 4 process colors are the hardest to balance. Bear this in mind when designing your
full color stickers
. Generally,
CMKY values under 10%
can get lost in the screen – ideally they should be kept at either
0%
or
10%
. Looking at
Alex Pardee's
sticker example below, you'll notice the light yellow has the following color values:
C-0 M-0 Y-15 K-0.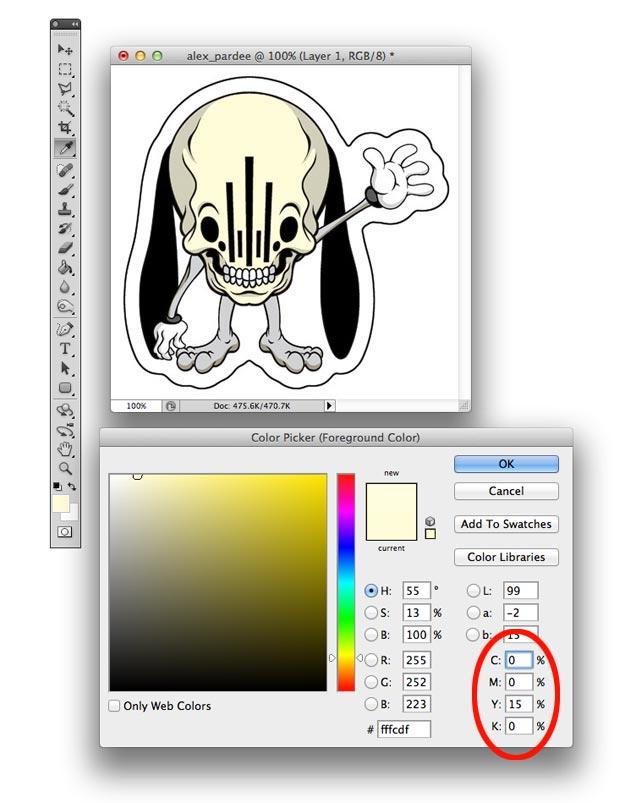 "CMKY values under 10% can get lost in the screen. Ideally they should be kept at either 0% or 10%."
---
4. Optimum CMYK Colors for Black
Believe it or not, our black ink is
not only
black ink. It also consists of Cyan, Magenta and Yellow. We literally mix all 4 colors to achieve the ultimate black. It makes for an extremely rich, thick and very durable color. We typically change our customer's artwork to correct this, but just so you're aware, for our specific setup, the optimum black mix is 100% Cyan, 85% Magenta, 85% Yellow and 100% Black. (
C-100 M-85 Y-85 K-100)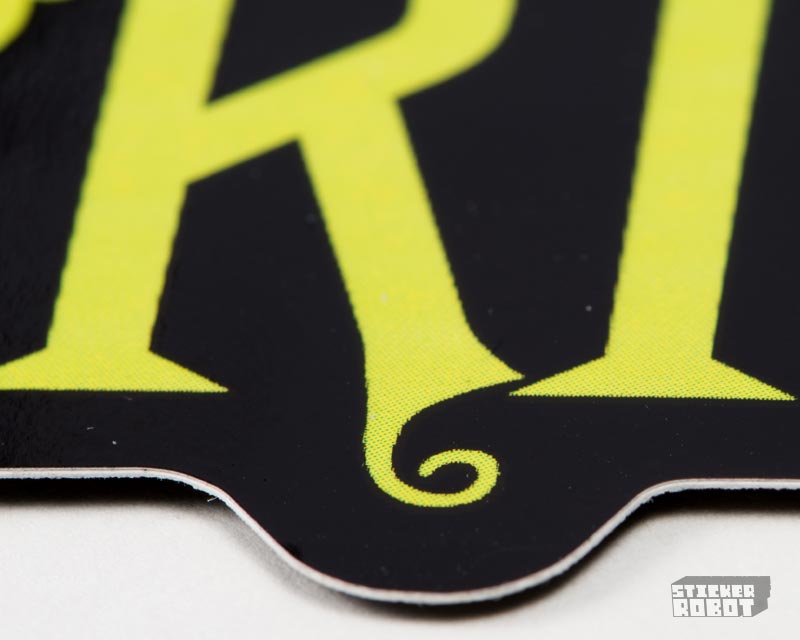 "What looks like straight black ink is actually cyan, magenta, yellow and black."
---
5. Large Areas of Solid Color
When your artwork will allow, avoid designing large areas of solid color. In the example below, rather than creating a background color of solid red (which would consist of various amounts of magenta and yellow) we decided to add extra design elements, and distress the background design. Since this was an important sticker design that reflected the high quality of our sticker printing process, we decided to breakup the large areas of solid color, which allowed us to avoid any subtle dithering. The textural composition worked well with this design.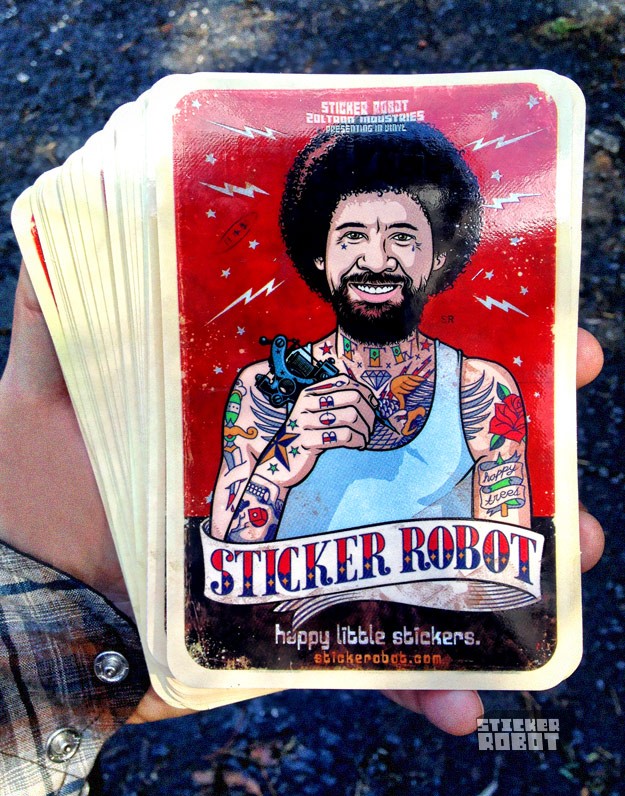 Using these simple tips will help you to make the best quality
full color stickers
. Leave a comment below and let us know what you think.
---
Some Full Color Stickers
In the meantime, here's a gallery of some detailed images of various full color stickers. All of the examples below were printed using only 4 colors! Cyan, Magenta, Yellow and Black.
---
Full Color Stickers: A Video of Our Sticker Printing Process
And finally, here's a look at how we print our full color, silkscreen stickers. A lot of time and energy goes into making the highest quality sticker on the planet. This video shows our CMYK, silkscreen printing process. Remember to leave a comment below and tell us what you think. And feel free to chime if you have any input or additional tips!