Here's a look at the talented illustrator, Zombie Yeti's digital drawing process for some self-GMO-labeling stickers that we recently produced.
These custom stickers were designed with the intention that, since the US government refuses to label GMO food, we can simply do it ourselves. We gave them away for free on our
blog
until we ran out and we wanted to show you Zombie Yeti's creative process on his rad sticker design.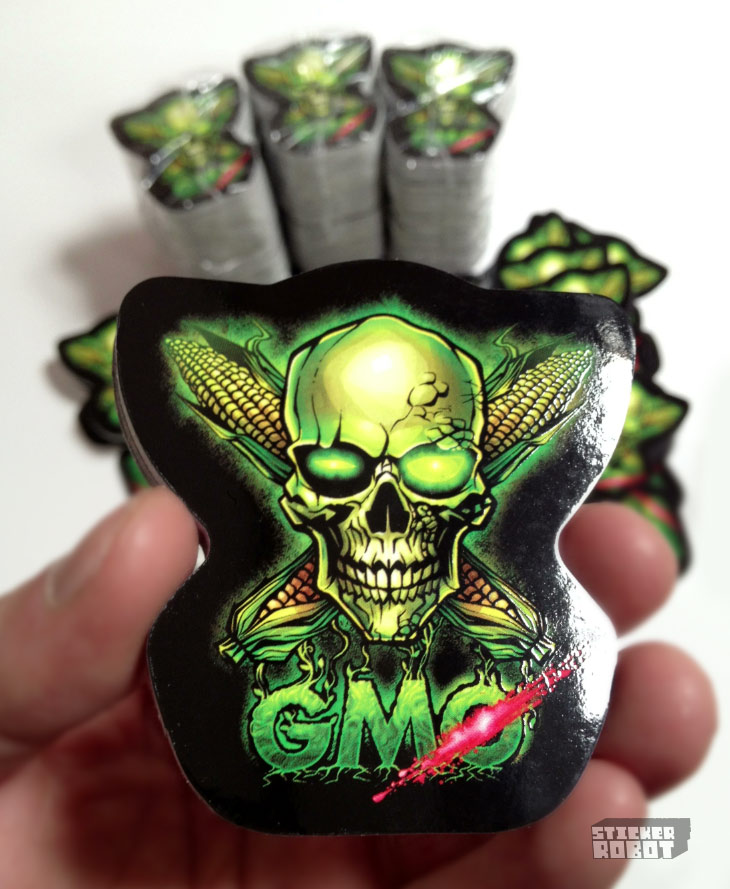 You can download the High Resolution Artwork at the link above. Print it. Share it. And Droplift the GMO mesage in your local supermarket. Music by Phonopsychograph Disk