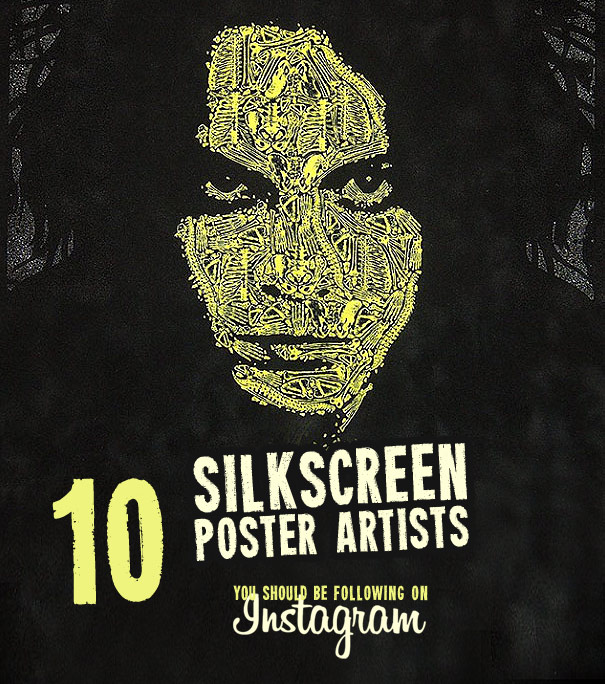 Here at Sticker Robot, we love the art of silkscreen. We love it so much that we built a business around it. Yep, Printing silkscreen stickers.
Silkscreen printing is an ancient technique, started in China thousands of years ago and we employ it everyday. The print medium takes lots of time and effort, but there's no denying the extreme level of quality when you hold a silkscreen print (or sticker) in your hands… The thick ink, the textural feel of the material, even the smell of the print itself.
Like a fine wine or a custom cobbled pair of dancing shoes, once you've experienced it, it's hard to go back to drinking ripple from a box and wearing crocs to the ballroom.
A while ago, we posted a feature on 10 Sticker Artists To Follow on Instagram. It was highly adhesive. Sometime thereafter, we made another blog post called, 10 Visual Artists You Should Be Following on Instagram which shared links to some great working artists.
This time, because of our affinity for the craft, we're putting together a list (in no particular order) of 10 Silkscreen Poster Artists You Should Be Following on Instagram.
10. 

Todd Slater

 
Todd is a prolific poster artist and silkscreen aficionado, who posts lots of great work in progress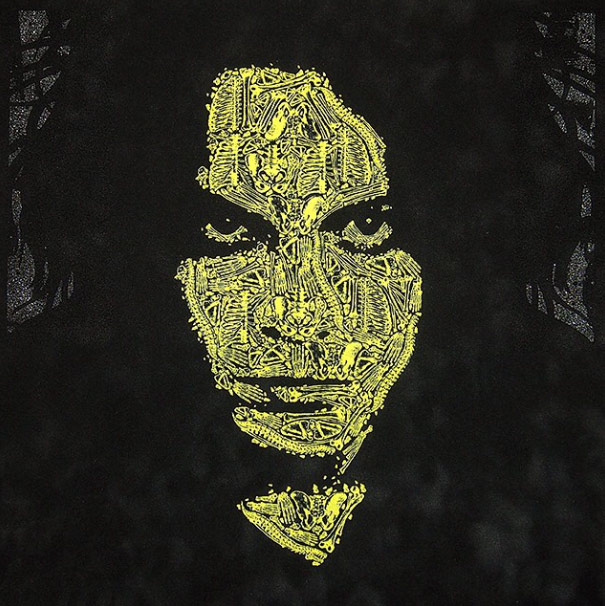 9. Chuck Sperry
Chuck's use of intense oil based inks and gorgeously drawn and printed textural overlays is undeniable.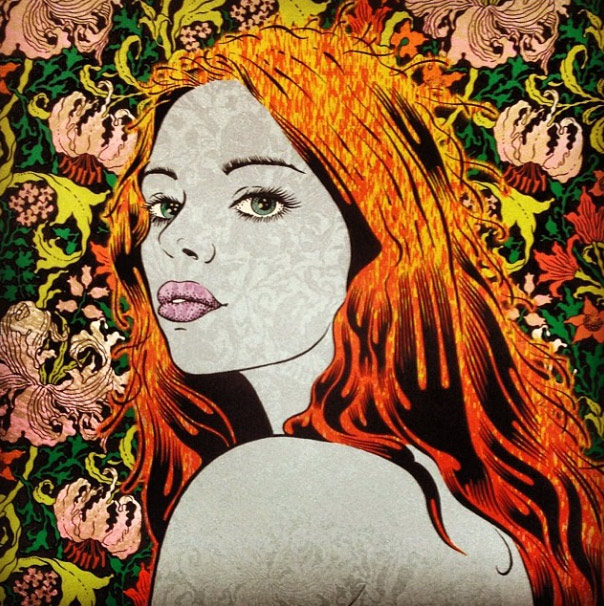 8. Marq Spusta
The detail king and master of the psychedelic kreivelers and colorful critters of all shapes and sizes.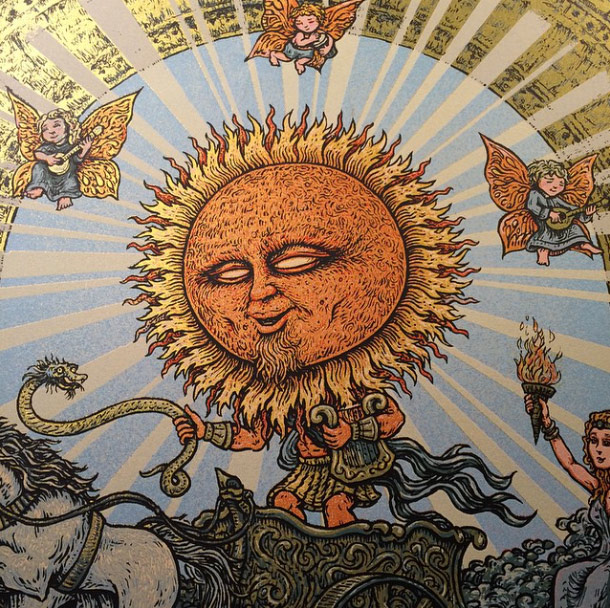 7. Zoltron
Sure, the guy owns stickerobot.com and i'm on the payroll, but his iconic screen prints and complex color separations are always next level.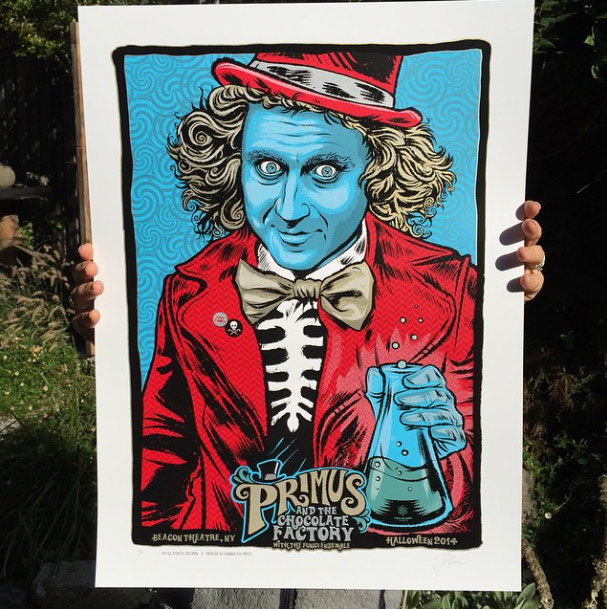 6. Ken Taylor
Australian poster artist, Ken Taylor knows his way around great illustration and beautifully printed posters.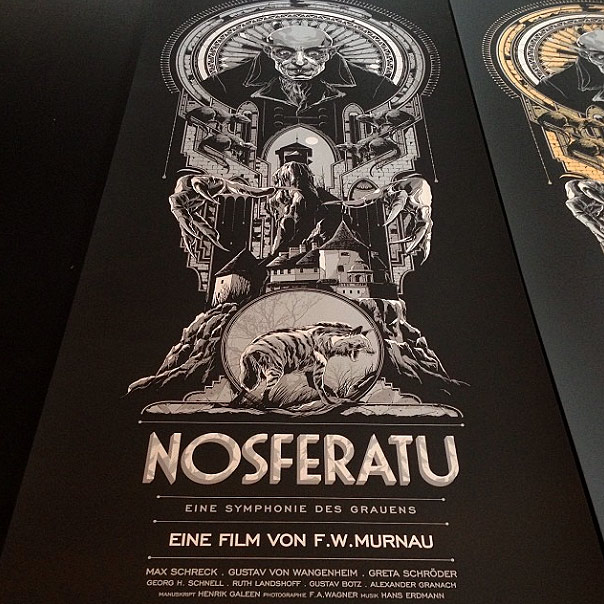 5. David Welker
David's drawing style is perfectly imperfect and his screen prints are always on point.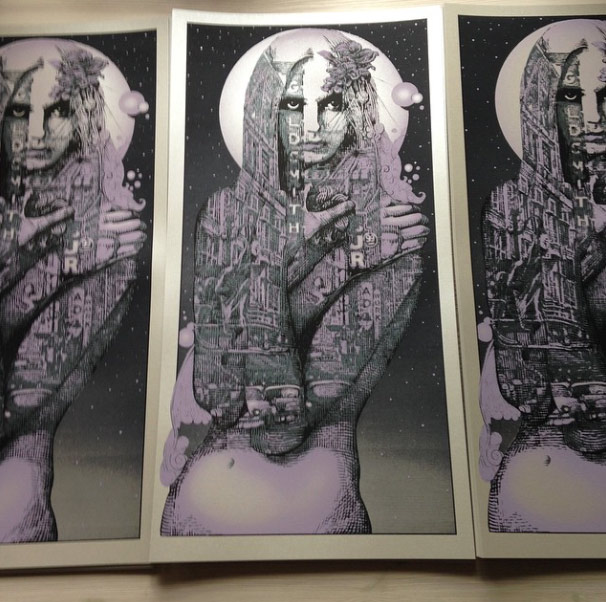 4. Rhys Cooper
Rhys posts studio images of his silkscreen work and the occasional photo of one of his 17 monitors in action.
3. Jermaine Rogers
Jermaine has been making screen prints for years, lots of tasty shots of his historic posters.
2. Drew Millward
Drew makes insanely colorful, highly tripindicular® screen prints for lots of rad bands and companies.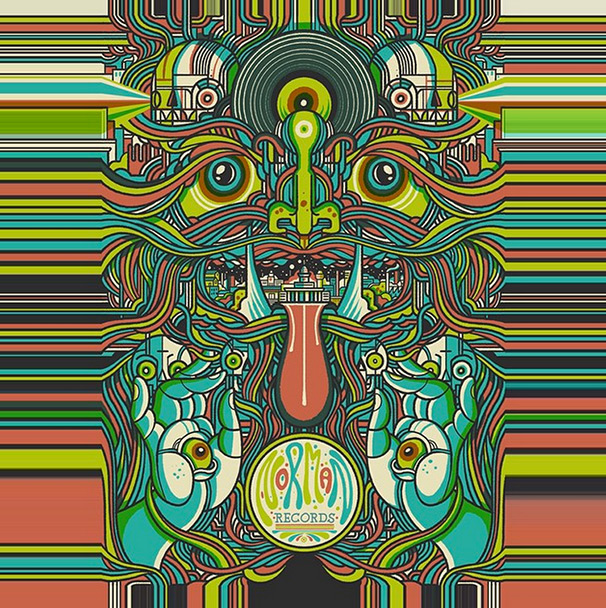 1. Rob Jones
Rob designs excellent posters for the Jack White and Charlie Brown. He also posts the occasional photo of a decapitated chicken dinner.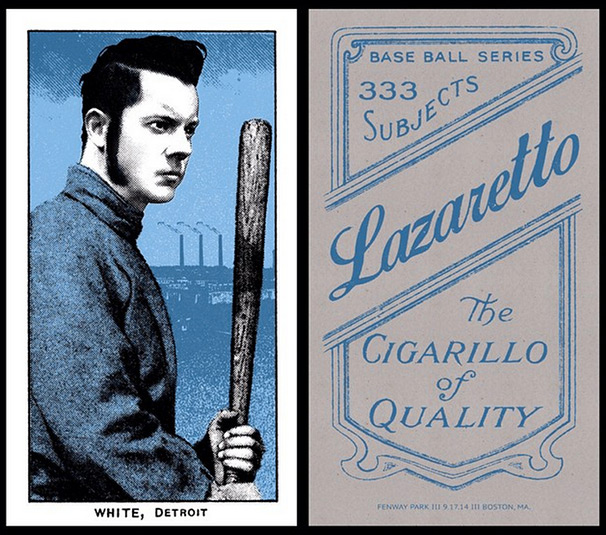 There are hundreds of amazing silkscreen artists and printers and they all deserve some more eyes on their work. Needless to say, this is part one. Part 2 to follow.
Give these silkscreen heavies a gander and let us know what you think. And make sure to share links to other poster artists and screen print heavies in the comments below.