Travis Millard drew a Happy dad. It is a well know fact that Happy dad's like to Hula Hoop. We printed some custom die cut stickers of Travis' drawing of Happy dad.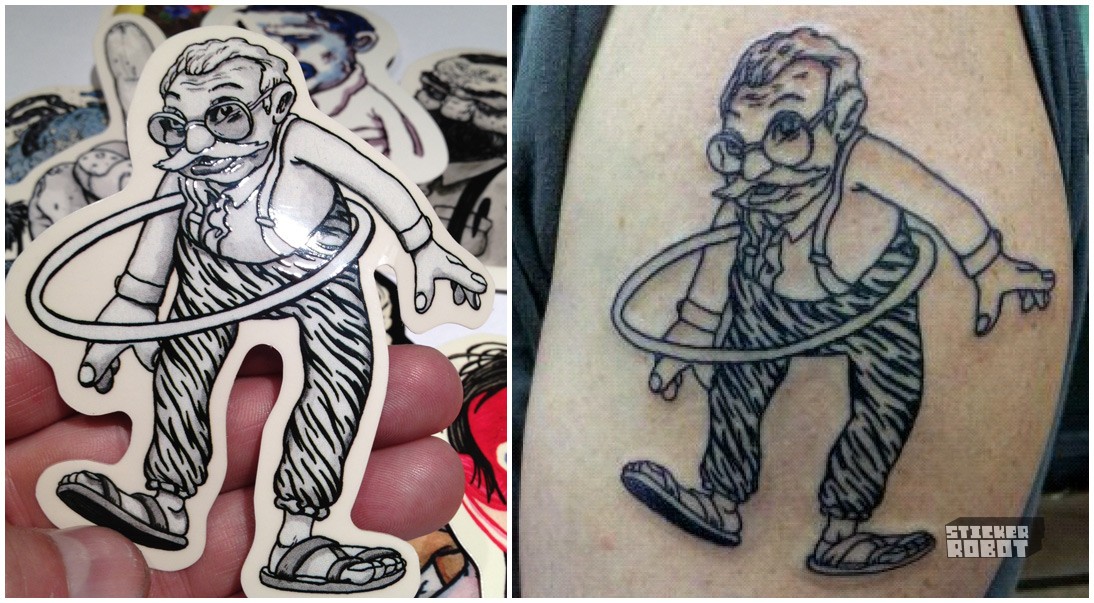 Happy dad ended up on the glove box of a 1969 Chevy.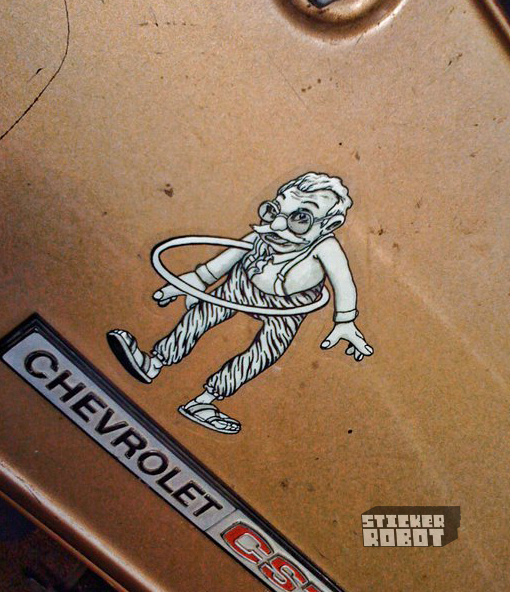 Happy dad became a tattoo.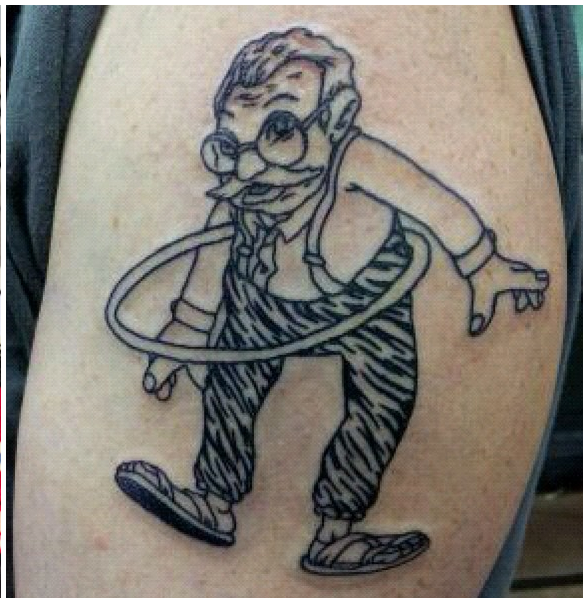 Happy dad became a highly collectible sticker in a super awesome sticker pack called, "Fudge Factory Comics Decorative Adhesives."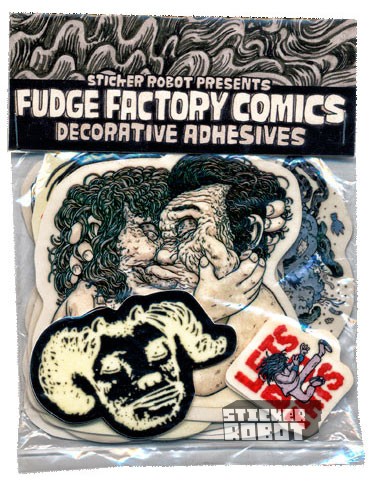 You could be the proud owner of a happy dad sticker too. You could have lots of stickers that Travis drew.
We like Travis. We like Happy dads too. We like you.