Seen here in it's native habitat, The Nothern California Silkscreen Sticker, a subspecies of the highly adhesive genus of Custom Round Stickers, is seen peering into the eyes of an innocent onlooker…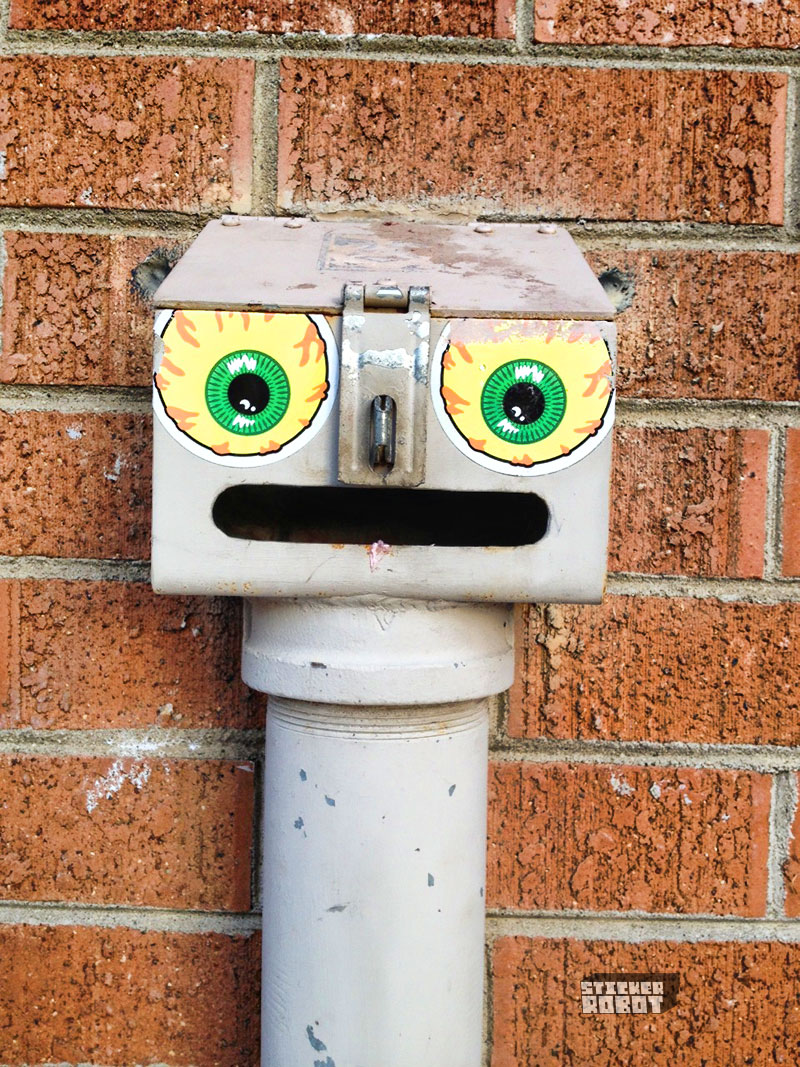 These custom round stickers are reputed to show off their high quality, sticker printing craftsmanship, in order hypnotize their prey into placing orders for similar Round Stickers.
The coveted, Round Sticker's breeding ground has recently been discovered to only exist in one location, the perfectly acclimated silkscreen presses located at Sticker Robot's Sticker Printing facilities in California.
Stay tuned next week as we discover the mating rituals of the highly popular, and often elusive "Die Cut Sticker."
You can discover more information about this very mesmerizing set of eyeball stickers at the New York based, sticker habitat know as MishkaNYC.