100% Awesome and Free Downloadable "Sticker Robot" Paper Toy!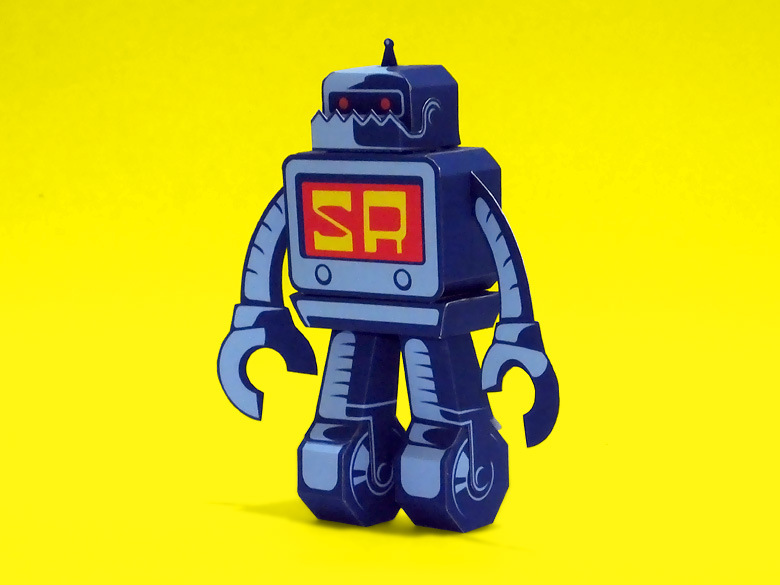 Salazad is an amazing Indonesian Paper Artist who loves Sticker Robot. We are Sticker Robot and we are loving an amazing Indonesian paper artist named Salazad.
So… One day we receive a very welcome email from Salazad that he meticulously turned our lovable mascot into a 3D paper toy. It was at that very moment that we realized our dear Sticker Robot was all grown up and it was finally time to share him with the world…
So, please feel free to channel your inner mad scientist, Download our Robot, break out the scissors & glue and make some Sticker Robots of your own!
Then take a photo of your new paper friend and send it back to us. We'll give you some free stickers in exchange! (See below.)
And make sure to swing by Salazad.com to peruse hundreds of other awesome paper toys.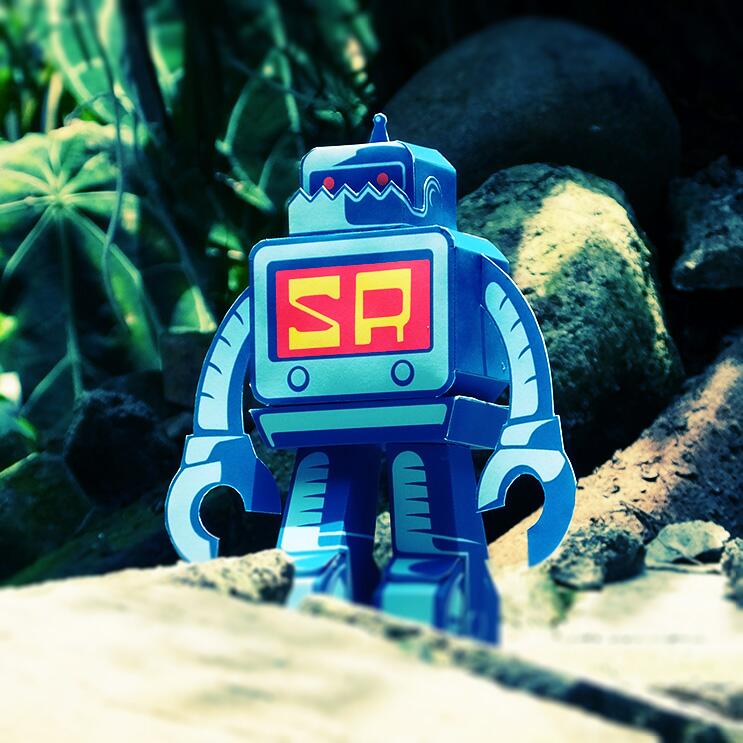 Download Now
---
Now About Those Free Stickers! (All You Gotta Do is 2 Things…)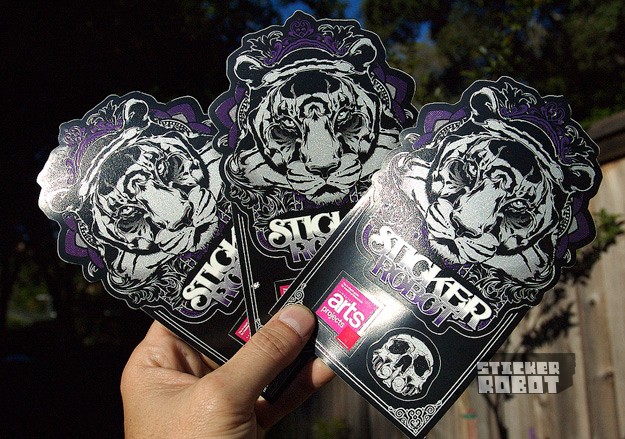 1. Download & Make a Sticker Robot of your own. Take a (good) photo and email it to us, along with your mailing address and we will send you some mini Sticker Robot Stickers!
OR
1a. Send an S.A.S.E.* to this address and we'll drop some in the mail for you.
Sticker Robot / Salazad
P.O. Box 1189
Woodacre, CA 94973
AND FINALLY….
2. Share this post with your friends & Leave a comment below! We want to spread the word on this Awesome project!
---
* What 's a S.A.S.E. !?
It's a Self Addressed Stamped Envelope. Simply send us 2 envelopes. One is addressed to us. Inside that envelope is another envelope, addressed to you, with a stamp on it.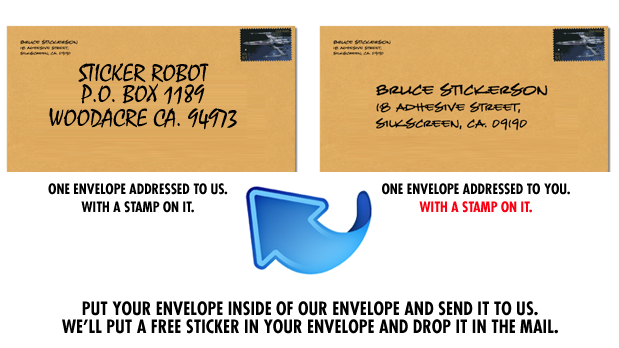 ---