Angela and Ithyle are the highly creative couple who make up the talented Directorial team, called…. You guessed it, "
Angela and Ithyle.
"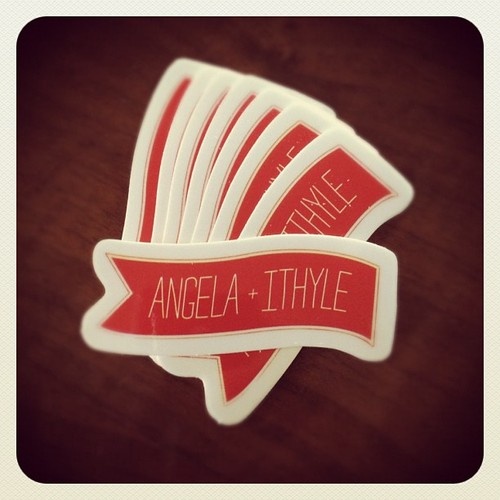 Fact 27A: Creative People Like Stickers.
Angela and Ithyle are also Bloggers and as you know, bloggers like Stickers. Well, they're not just bloggers. They're actually
great photographers
as well. And teachers.. And travelers too. They travel a lot. And what traveling, photo-taking, teaching, blogging, married, creative, commercial directing, super couple doesn't like
custom vinyl stickers?
If you watch TV, you've probably seen their commercial work.
The inspiring stop motion animated piece they did for Amazon's Kindle, which happened to be created on their own time, with their own dime, and entered into
a video contest
, where it of course it won first place and a subsequential contract with the company, catapulted their career to instant stardom.
Remember the Robot.
They are also dear friends of ours and we wish them the best luck with their illustrious, creative careers. Oh and when you two love birds are selling your future screenplays to Scorsese, you better fracking remember the Robot. Got that?