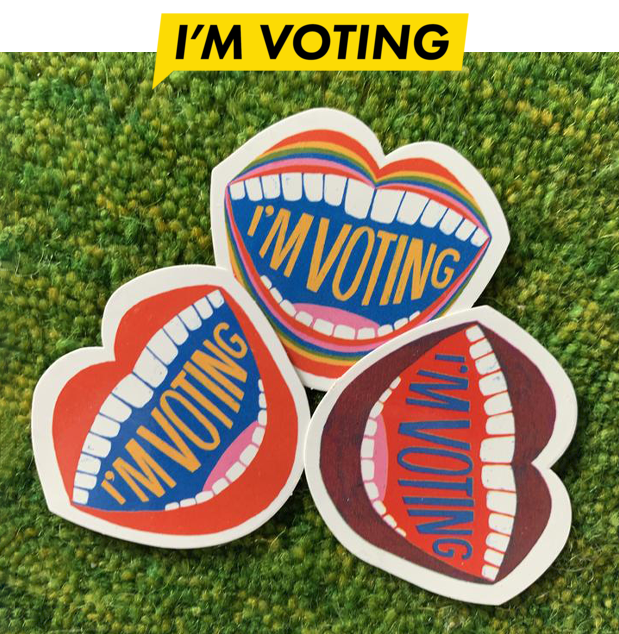 Today we are so excited to announce that @superloveproject is offering a FREE "I'm Voting" sticker pack to the first 100 people who order via the link in our bio.
Never underestimate the power of a sticker to remind your friends and family (and anyone who sees your car!!) to VOTE!!!
These stickers feature the work of the incredible artist and activist @lisacongdon.
We absolutely love Lisa's striking illustrations!

Be sure to follow Lisa's work on Instagram and see more of her incredible work on her website!