We printed some "Fucking Hipsters" vinyl stickers for our pal Abe. 5 Stickers for $5. Available directly from Abe Lincoln Jr.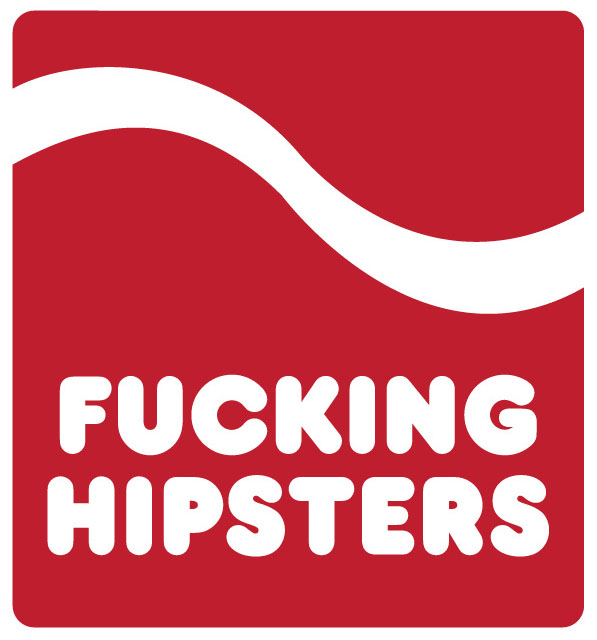 they come in convenient packs of 5, so you can adorn the local starbucks, spackle the buddy holly eyeglass depot, or adhere the electric bike stand in front of the apple store..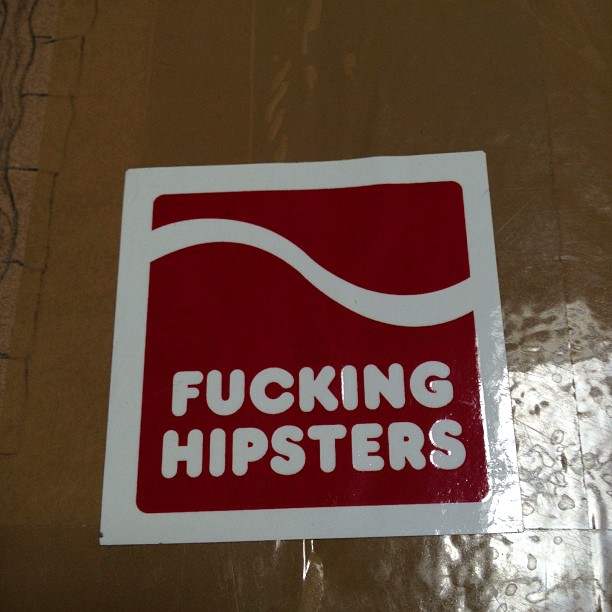 these are silkscreen printed, super high quality, vinyl stickers. we know because our in house hipster named doug printed them.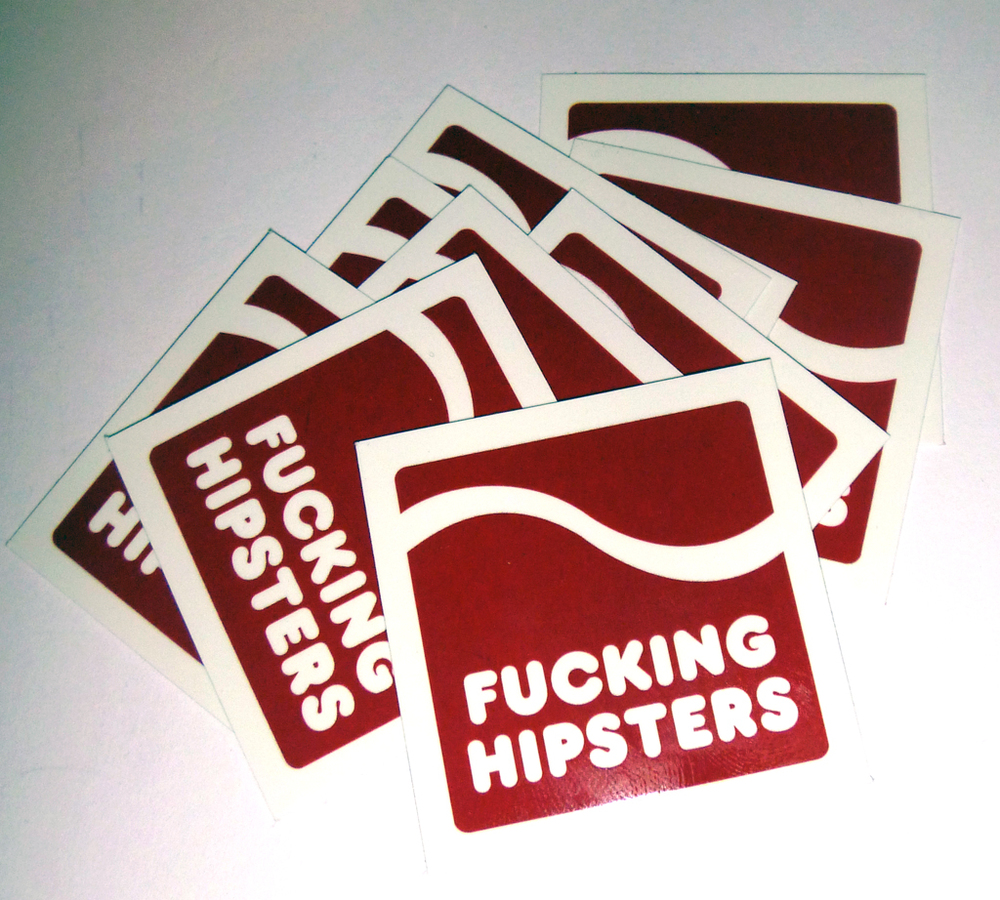 5 Stickers for $5. Available here.