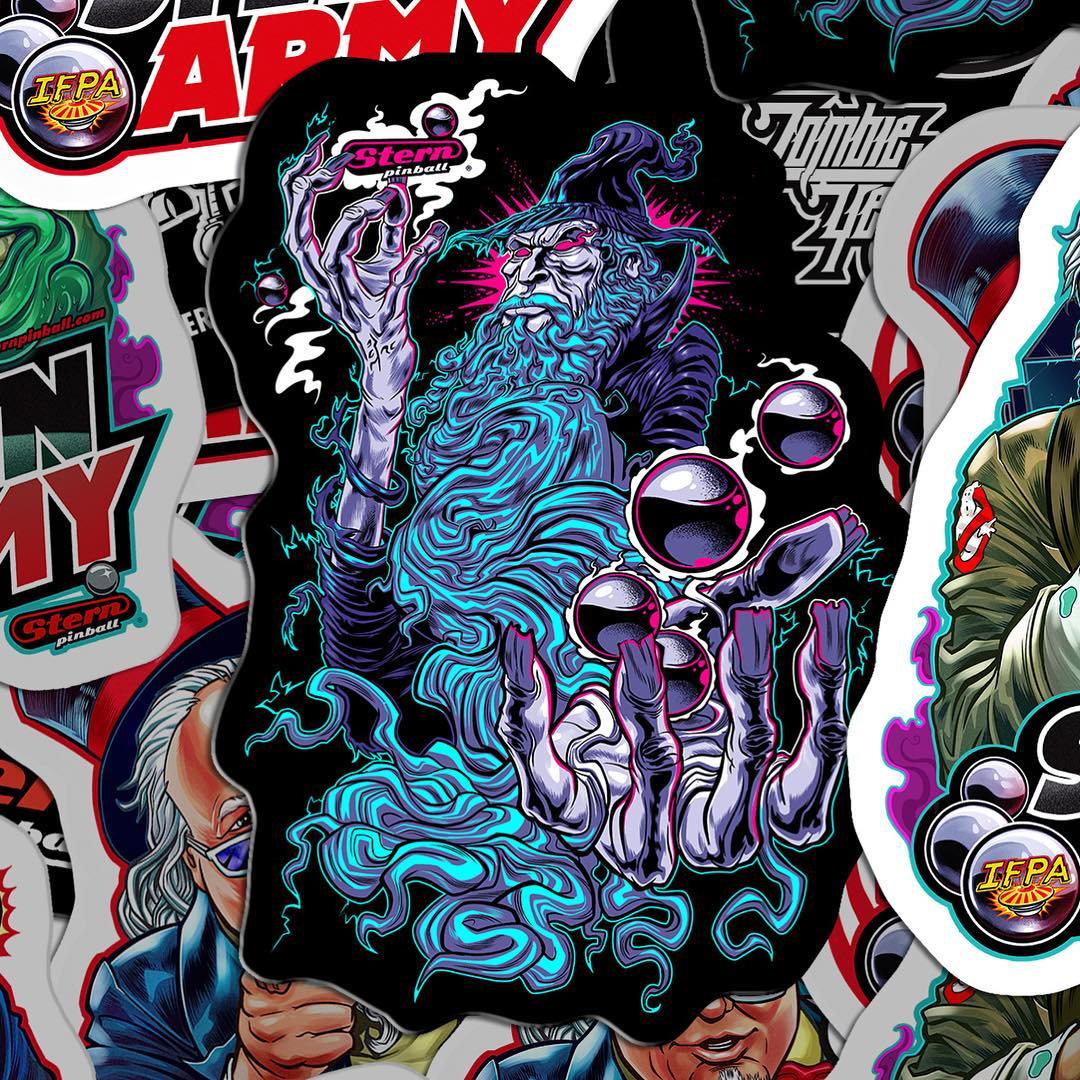 This past October 18th at Viper Alley, in Lincolnshire Illinois our resident sticker-lackey-pinball-fiend-turned-pinball-artist, Zombie Yeti, had the honor of creating a rad set of exclusive merch for Stern Pinball's 30th Anniversary Epic Party. Of course that merch package included stickers! In fact, it included an epic Sticker Pack that we at Sticker Robot were happy to create!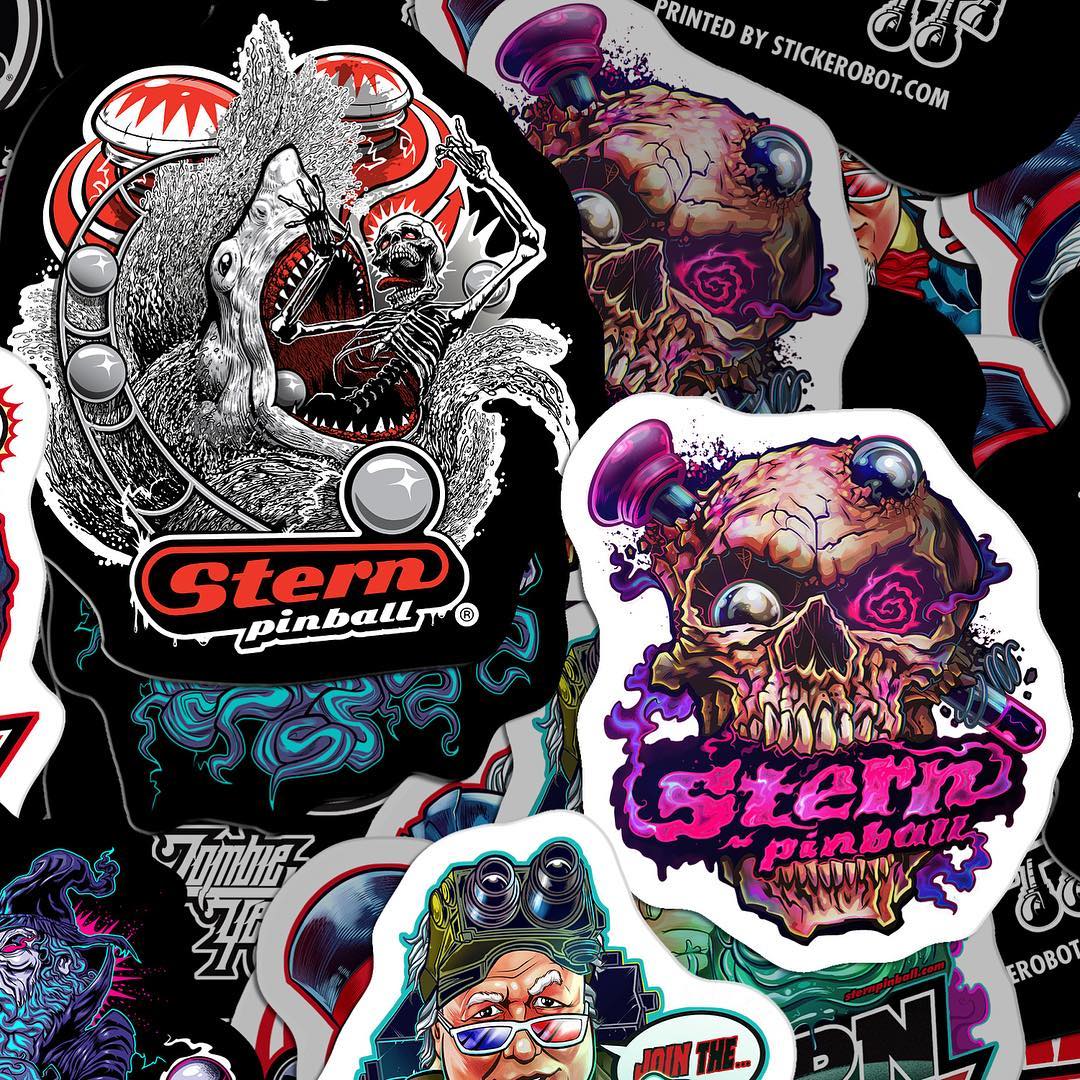 The Epic celebration included special guests and inspired performances, and featured Ed Robertson, pinball aficionado and lead singer of the world famous Barenaked Ladies. Up and coming Chicago rocker, Aly Jaydos, performing an acoustic set , as well as acts featuring sword swallower, Sally Marvel.
Highlights also included world famous magician Magic Randy roasting the Chairman and CEO of Stern Pinball, Gary Stern, and a meet and greet autograph session with Ernie Hudson (Winston of Ghostbusters) and Zombie Yeti (artist on Stern Pinballs Ghostbusters Pinball Machines). The event will also provided an exclusive opportunity to connect with the Stern Pinball game designers that have brought you some of the most iconic pinball machines in history. To top it all off, attendees were given the opportunity to play Stern's highly interactive and action packed pinball machines for free all night long.
"We are extremely proud to be celebrating thirty years of providing unlimited fun to pinball fans around the world," said Gary Stern, Chairman and CEO of Stern Pinball, Inc. "We sincerely appreciate the loyalty and support of all pinball fans over the years and in the years to come."
Some pics from the party.