As I type this blog post from my sticker-covered Macbook pro, I can confirm beyond reasonable doubt, that people do indeed love to cover their laptops in custom laptop stickers.
It appears that Apple is well aware of this adhesive phenomenon, as today they released a new commercial, entitled "Apple – MacBook Air – TV Ad – Stickers"
http://youtu.be/7PzntWQ-sVY
In fact, They even included a sticker in the commercial from one our our longtime customers, Supreme. Pretty damn sweeeeet.

So.. Is it time to beautify your laptop with some of own laptop stickers?
You can either buy some pre-made stickers from our sticker store, from artists like Jose Pulido, Mike Mitchell, Shepard Fairey, Hydro74, Zoltron, Travis Millard, or we can print your own custom artwork as laptop stickers.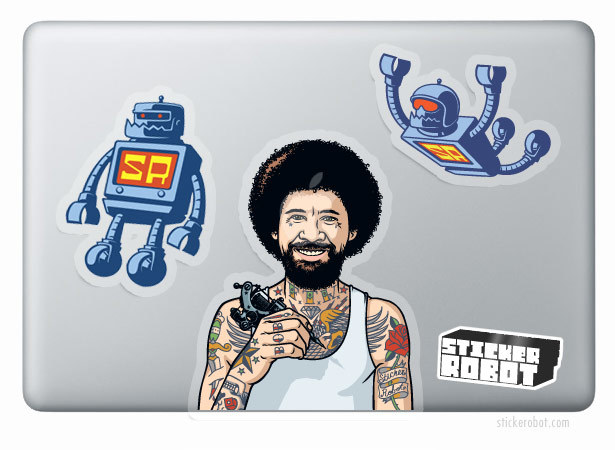 And while we're on the subject, check out this awesome Laptop Sticker Tutorial on how to make your art into Laptop Stickers. It was created by our friends at Pale Horse Design and it kicks all sorts of ass.
Use that glowing Apple logo to your advantage, Son.