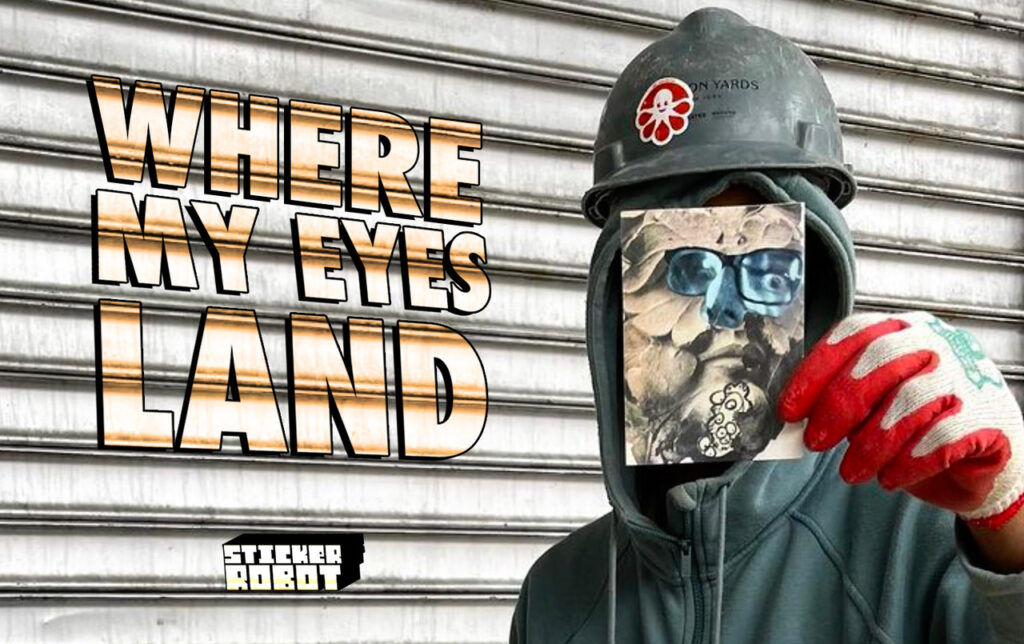 We've been printed up many a sticker for customer Philip DeMartino and its been hugely inspiring for us to follow his project online @wheremyeyesland.
Philip's work is a collision of collage, street art and urban portraiture. And where a lot of sticker art is a strictly visual pursuit, @wheremyeyeland adds another dimension with the unexpected human connection that comes from photographing an anonymous stranger holding a sticker.
We were thrilled to ask Philip a few questions about his work. We hope you will enjoy his thoughtful answers below.